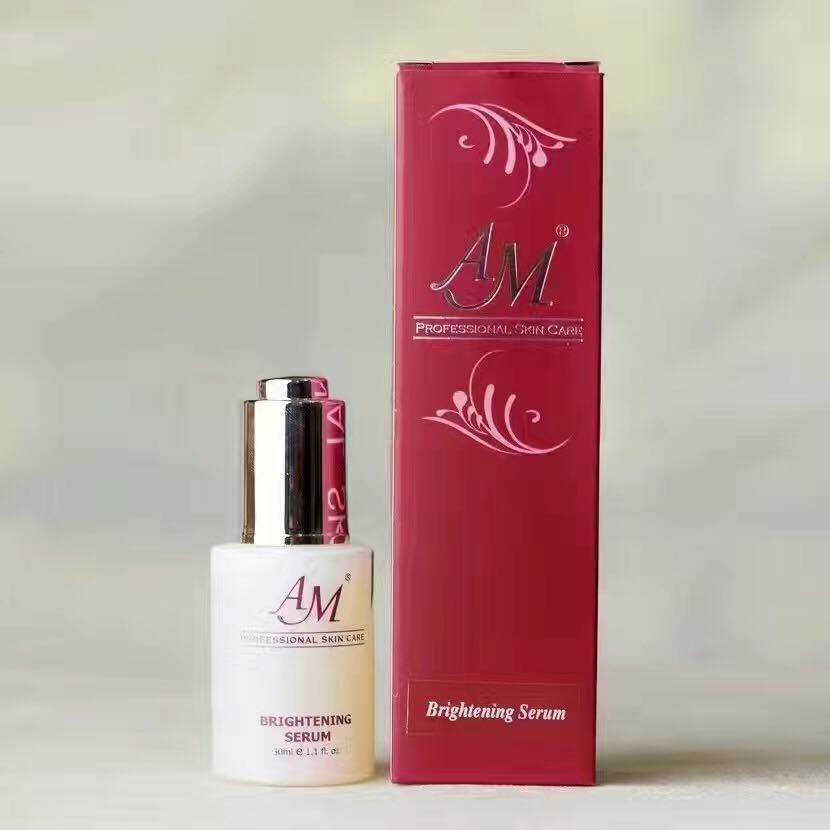 AM Brightening Serum 30ml
Description
Special Formulated for dry and dull skin, Intensively moisturize, soften and nourish skin. Minimize skin fine lines and wrinkles, Improve skin suppleness and elasticity. Smoother and Brighten skin, leave your an instant glowing and radiant complexion.
Direction:
After skin cleaning and toning apply Brightening Serum on the entire face evenly, especially to dry and dehydrating skin area.
Ingredients:
Squalane, Tocopheryl Acetate (Vitamin E) Caprylic / Capric Triglyceride, Idebenone, Crithmum Marttlmum Ext. Chamomile Recutlta Ext. Cameelia Sinensis (Green Tea) Ext., Aesculus Hippocastanum (Horse Chestnut) Ext., Ascorbyl Dipalmisate (Vitamin C).
Size:
30ml
描述
光亮护肤精华
適用于乾性,缺水和黯淡的皮《。深入滋澗,柔軟和滋養肌膚。減少皮膚細紋與®紋。改善肌虜的柔軟與彈性 。磨平與明亮肌廣,给你一個即使容光煥發與明亮的膚色。
方法:
清洗和收縮後,把明亮清液均勻地塗在瞼上,特別于乾性和缺水的皮廣範圍。
成份:
角鯊烷,醋酸盩維他命E (維生索E),辛酸/葵酸三酸甘油酯,艾地苯醌,Chithmum Maritimum Ext..洋 甘菊,茶樹(綠茶)提取物,歐洲七葉樹提取物,抗壞血酸二棕櫊酸酯(維生素C)。
尺寸:
30ml
Customer comments
| Author/Date | Rating | Comment |
| --- | --- | --- |