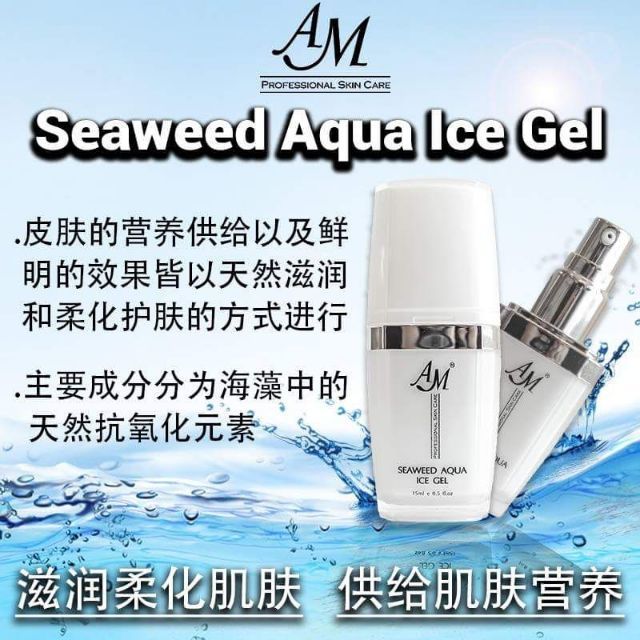 Product Description
Seaweed Aqua Ice Gel
它是属于Gel状的,涂上它就感觉冰冰凉凉,像是把芦荟涂一层在脸上,大家可以把它当作sleeping mask晚安面膜来使用,代替night cream的step.
适合什么皮肤?👇
适合所有性质肌肤,对严重缺水,干燥,老化的皮肤最有帮助更滋润
建议使用: 干燥缺水肌肤:
可以每天使用,建议隔天一次一天Seaweed aqua 一天 night cream
❤️ 敏感痘痘肌肤:建议一个星期使用1-2次就可以了
❤️ Seaweed Aqua Ice Gel
It's Gel-like, and when you put it on it, it's cold, like a layer of aloe on your face, and you can use it as a sleeping mask for goodnight facial mask, instead of night cream's step.
Suitable for what skin?
 Suitable for all types of skin, for severe water shortage, dryness, aging skin is the most helpful for more moisturizing
Suggested use: Dry and dehydrated skin:
Can be used daily. It is recommended that Seaweed aqua night cream be used once every other day.
 ️ Sensitive acne skin: Use 1-2 times a week is recommended  ️
Customer comments
| Author/Date | Rating | Comment |
| --- | --- | --- |